A virtually impenetrable surface providing everlasting beauty.
Unilock's Belpasso is the ideal product for virtually any landscaping project. With its non-slip surface and stain-resistant properties, it is ideal for walkways, patios or pool decks. Belpasso may be used in driveways or in high traffic areas if the correct sizes and laying patterns are installed (see "Important Information" tab below).
Highly resistant to staining, Belpasso is one of the most durable pavers available today. Manufactured with TitanTec™ Technology, a proprietary technology specifically engineered to make Belpasso's surface virtually impenetrable to dirt, grease and oils. Also made with EasyClean™ Stain Resistance Technology Belpasso is incredibly easy to maintain making it ideal for driveways and patios.
[wonderplugin_slider id="51″]
Colors
Shapes & Sizes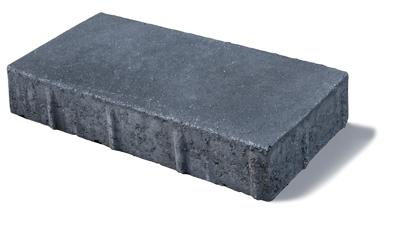 Rectangle
40.64 cm x 20.32 cm x 6.99 cm
16.00″ x 8.00″ x 2.75″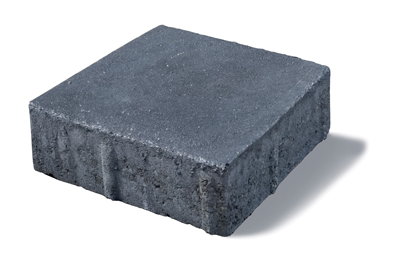 Square
20.32 cm x 20.32 cm x 6.99 cm
8.00″ x 8.00″ x 2.75″
Why Choose
Belpasso features EnduraColor™ Plus, a proprietary blended layer of nature's highest performing minerals that never fade. It virtually outperforms any other paver surface when it comes to surface wear, color retention and its ability to repel even the nastiest staining substances. Choosing Belpasso, with EnduraColor Plus, will ensure your patio, driveway, outdoor kitchen or pool deck will look like new, even after years of wear and tear.

An integral surface protection that allows for easier cleanup of spills when they happen, and before a stain can develop.
Jointing Compound – Small detail, Big difference
To add the finishing touches on your project experiment with the different sand options below. Different sand colors can have a significant impact on the overall look and feel of your paver patio, driveway or pool deck. Experiement with the different sand color options below for Antara. By clicking the different sand colors the joints will change in the image on the left. Click the image to see a larger version
Design Combinations
The finishing touches to your project lies in the exceptional borders and accents that you incorporate into your landscape features. Looking for more options the pictures featured on the right? Create your own design combinations by clicking the button below!
[wonderplugin_slider id="52″]
Applications
Borders & Accents
Commercial Vehicular
Pedestrian
Residential Vehicular
Technologies
EasyClean™ Technology
An integral surface protection that allows for easier cleanup of spills when they happen, and before a stain can develop.
EnduraColor™ Plus
EnduraColor Plus is the defining difference when it comes to superior wear resistance and color longevity. EnduraColor Plus is not a coating or secondary treatment, but rather a proprietary blended layer of nature's highest performing minerals (which never fade) that have been embedded right into the surface of each stone during the manufacturing process. This ensures that the surface will not fade, crack, peel or delaminate, and the beauty of your project will last a lifetime.
TitanTec™ Concrete Technology
The absolute ultimate in durability and stain resistance.
Surface Texture
Smooth – Zero Bevel
Unit Thickness
Sq. Ft. Bndl.
Sq. Ft. Layer
Layers Bndl.
Ln Ft Bndl. Soldier
Units Sq. Ft.
Lbs Bndl.
Lbs Sec.
Units Bndl.
Rectangle
6.99
82.67
10.33
8
61.73
1.16
2647
331
96
Square
6.99
82.67
10.33
8
123.4
2.32
2647
331
192
Additional Belpasso® Information
Sold in full bundles only. Product is shipped on refundable skids. Important: Textured surfaces require a buffer between the plate compactor and the paver surface to prevent scuffing. Take extra care when using Polymeric Sand with this product. Call for more information. DO NOT APPLY sealant to this product. Contact Unilock for information.
A virtually impenetrable surface is one of the remarkable features of Belpasso. This non-slip, EasyClean™ surface is ideal for any application from patio to streetscape. The TitanTec™ surface of Belpasso repels any staining substance or chemical – not even sulfuric acid will affect the surface!
Base Requirement & Bedding Course – standard paver base specification or on open graded material for raised patios, terraces or concrete overlays.
Handling and Installation– A protective pad is required when doing the final paver compaction. Care must be taken to avoid tossing stones so that they bang against each other. Damage to the surface appearance can happen if handled too rough. Running Bond or Herringbone is recommended. Install from multiple pallets for best colour distribution. Gloves recommended.
Jointing Material and Joint Stabilization
Good: Ordinary dry joint sand

Better: Most polymeric sands can be used. (proper cleaning is essential prior to and during activation)
Best: ordinary dry joint sand stabilized by a water-based joint sand stabilizer sealer. (Joints should be flooded but the paver surface must be squeegeed and/or blown clean.)
Sealers
Not required
A light sealer wipe may mask any tamper scuffs
Cleaners – Product made with TitanTec™ and EasyClean™ Surface Technologies. Clean up with detergent and water if necessary.
Special note – To avoid issues with height variance, do not use as a direct overlay on concrete.
Caution – When using unit sizes larger than 8" x 8" in a vehicular application, please contact a Unilock Representative for technical advice and support. (Damage may occur to larger units if used for incorrect applications.)

All measurements are nominal
Colors, product data, and availability are subject to change without notice. Please confirm all details with your local Unilock Dealer or call 1-800-UNILOCK (1-800-864-5625) for availability in your area. The colors shown should only be used as a guide. Final color selections should always be made from actual samples.
Unilock Pavers