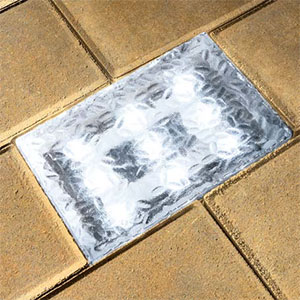 6 x 9 Solar Powered Paver Light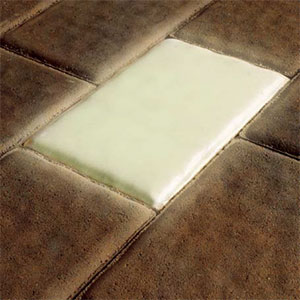 6 x 9 SolaGlo Pavers Light
We'll light up your life – outdoors that is – with our wide range of hardscape lighting options including AC-powered models for Cambridge Pavingstones, Wallstones and Outdoor Living Rooms plus the new Cambridge Solar Lights for pavers.
New Cambridge Solar Powered Paver Lights
Say good-bye to wiring, cable and electrical power supplies – the built-in solar panels will hold a charge for 8+ continuous light hours and ultra-bright LEDs provide up to 100,000 hours of use. Made of durable, glass block material.
Available in 4 x 8 & 6 x 9 sizes.
New Cambridge SolaGlo Paver™
Attention landscape lighting designers! Thanks to our leading-edge research and development group, Cambridge introduces an innovative "green" lighting option – a totally sustainable alternative to both conventional solar and AC powered paver lights. No wires, no bulbs. No ancillary components required. A tough and permanent, surface treatment that glows-in-the-dark is permanently affixed by Cambridge to our 6 x 9 Pavingstones – one of our most popular shapes.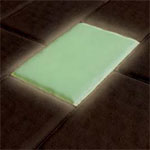 6 x 9 Solar Powered Paver Light
The Cambridge Complete Line Of AC-Powered Lighting Comprises:
Paver Lights In Several Styles
Wall Lights
Wall/Tread Lights
Corner Lights
Column Lights
Sold individually or in kits with wire and transformer.


Light up Your Landscape. Paver
lights from Cambridge: shown in 4 x 8.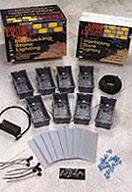 Add Paver Lights and Wall Lights for Enhancement Lighting
It's the latest way to enhance new and existing interlocking pavingstone installations. Use to safely delineate walkways, driveways, patios, pools or anywhere as an accent in your pavement or retaining wall design. Paver Lights from Cambridge make sense…
Here's why:
You can choose from different styles.
They are safe, economical and easy to install.
Lights are available in a kit complete with wire and transformer or as add-ons.