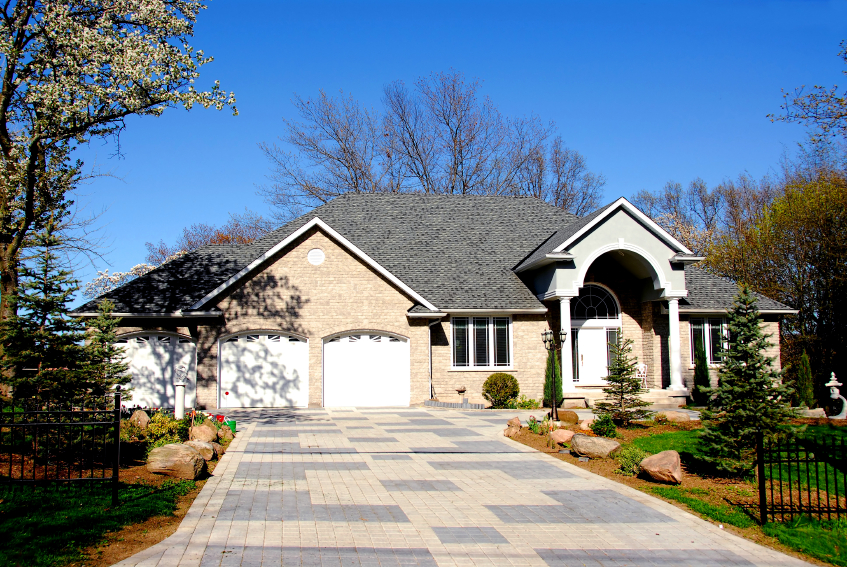 Island Block & Masonry Supplyhas been providing the five boroughs with concrete block from the same location since 1947. With a complete line of concrete block manufactured on site and the delivery equipment to meet your projects needs, we are the first-rate choice for contractors and homeowners alike.
Brick Pavers
Interlocking concrete pavements or pavers are a special dry mix pre-cast piece of concrete commonly used in exterior hardscaping pavement applications. We use this product installed over a compacted stone sub-base and a leveling bed of sand. Concrete paving stones can be used for walkways, patios, pool decks and driveways or loading docks. Instead of connecting the pavers by pouring grout between the joints as one would with tiles, sand particles are spread over the pavers and tamped down. The sand stabilizes the interlocking pavers, yet allows for some flexibility. This type of pavement will absorb stress such as small earthquakes, freezes and thaws, and slight ground erosion by flexing. Therefore, they do not easily crack, break or buckle like poured asphalt or poured concrete. Standard thicknesses are 60mm (for light traffic) and 80mm (heavy traffic). Benefits of paver over asphalt and poured concrete include high compressive strengths (7000+psi as per BS and 8000+psi with no more than 5% absorption as per ASTM codes and as high as 19,000+psi depending on manufacturer and type of unit pavement), pleasant look, time saving, easy removal and relaying.
With top quality products Island Block and Masonry Supply is your premier supplier for all of your masonry supply needs within the tri state area.